A Weight Lifted
June 10, 2021 | Written by: Kate F.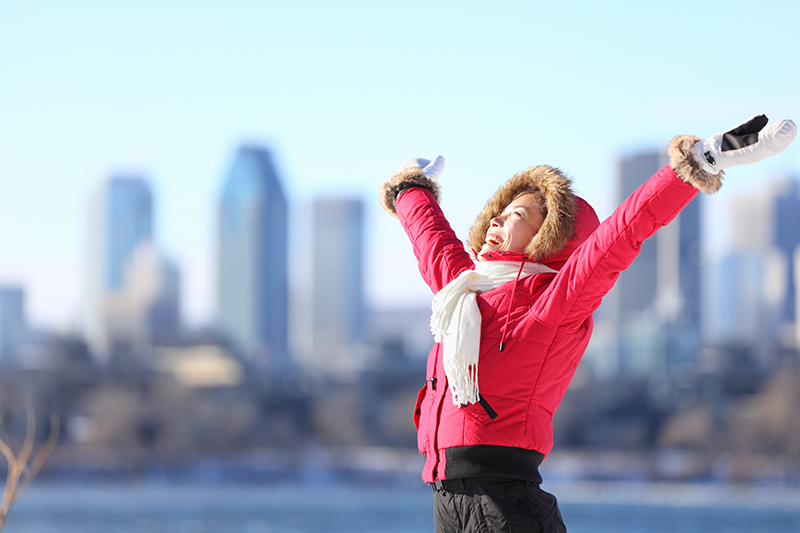 In March of 2020, TaxAudit member, Genevieve, received a notice from the IRS in which they were questioning her Educational Credit/Deduction on her 2018 tax return. As a single mother with two daughters in college, she felt overwhelmed not only by the proposed amount due of $22,000, but also by the fact that everything was shutting down due to Covid and she could not find the documents that were needed to respond to her notice.

After talking to two different local tax professionals, she received different answers as to what she was supposed to do. One tax professional recommended calling the IRS directly and taking care of everything on her own. This was overwhelming to Genevieve, so she decided to call TurboTax, with whom she prepared her 2018 returns, and thankfully found out that she had audit defense with TaxAudit. After a comforting call with Customer Service and sending her documents to her Case Coordinator, she was swiftly assigned to her TaxAudit tax professional. From there, the stress began to melt away. Right away, her tax professional comforted her on the quickly approaching deadline, assuring her that there was still plenty of time to respond to the IRS. Not only did her tax professional guide her through the process of accessing the needed documents during the stresses of shutdowns across the country but she also assured Genevieve that she would not have to face the IRS alone and all correspondence would be done on her behalf. Before sending off their response, the tax professional let Genevieve know the "best-case scenario": if the IRS accepted all their documentation, not only would she not owe $22,000 but she would actually receive a $1,000 refund from the IRS instead.

After sending a response to the IRS and waiting for their review, Genevieve received the good news in the mail! They had achieved the best-case scenario and she was due a $1,000 refund!

These best-case scenarios are always what we strive for at TaxAudit. But sometimes, the happiness and relief that our members feel is the best feeling at the end of the day! At the conclusion of her case, this is what Genevieve had to say:

"After working with TaxAudit I have already recommended the service to several friends. In fact, my sister said she never thought of TurboTax or TaxAudit as viable options to doing her taxes. I shared with her my experience recently with TaxAudit and she was very impressed with the level of service that I received. Lisa B. helped me resolve an issue that was causing me immense stress and Ms. B handled my case calmly and with care regarding my situation. Initially, before working with TaxAudit I had asked tax professionals from different businesses for advice and they each provided a different answer. One person told me to call the IRS and ask them what to do. I was terrified and confused to the point of not being able to sleep. My stress level was beyond manageable. After my first call with TaxAudit I felt a weight lifted off my shoulders and much comfort. Working with Ms. B., we went through my case step by step, and she patiently helped me along the way. Her knowledge and ability to connect with me and relate to what I was experiencing made a challenging and stressful situation far less confusing for me. In fact, Ms. B. was able to clarify things for me to the point where I understood the process and was able to think about other things in my life. Throughout the duration of working with Lisa and TaxAudit, I never felt alone. I commented once that TaxAudit is like having an angel by your side guiding you every step of the way. The outcome was beyond what I could have ever imagined, and I am so very grateful to TaxAudit and to Lisa B. The level of understanding, the knowledge, the availability, the ease of using the client portal, the communication is beyond outstanding. Thank you so much TaxAudit and Lisa!!!"

**Some names and identifying details have been changed to protect the privacy of the individuals.