The Glance Experience
November 03, 2017 | Written by: Rachel White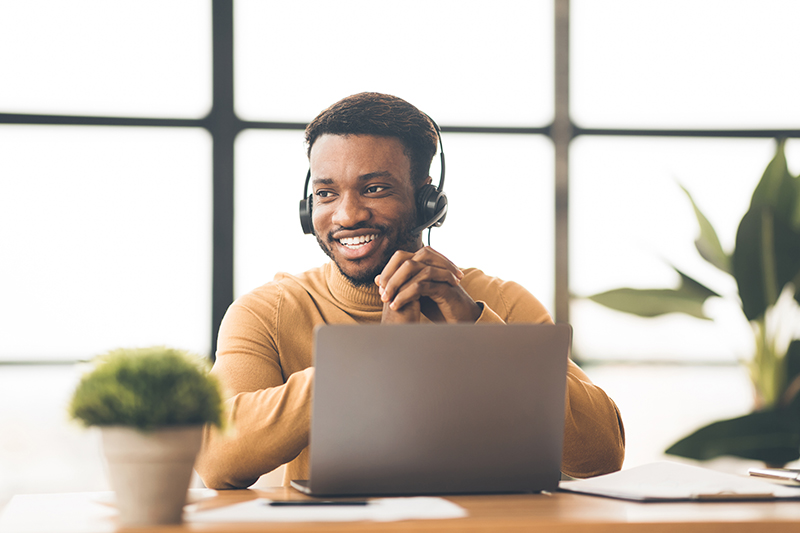 Recently, TaxAudit adopted a new technology to enhance our members' experience with us. This software, which we call Glance, allows us to co-browse with our members, assisting them more efficiently and collaboratively through screen sharing and by providing live stream video help.

I was slightly less than thrilled when Glance was announced earlier this year. The idea of being on camera made me feel uncomfortable and vulnerable. I may have even grumbled a little that day and was glad to know that Glance wouldn't be launched until closer to the end of the year. Before I knew it, our Director of Audit Support was visiting our desks to give instructions on co-browsing. I felt a bit better about the process once it was explained in full detail.

Launch day came and went with no surprises or challenges. But on day two, I received a call from a member who was having difficulty navigating our Member Assistance Portal. I tried to assist him for several minutes without any success, and then I got those pesky nervous flutters as I realized that this was one of those calls that we had been preparing for – and the very reason we had implemented Glance. I took a deep breath, gave myself a little pep talk, and offered the co-browse session; the member obliged.

I moved the camera into position, entered the generated code and started the session. There were some definite trial and error in the beginning, including the session being interrupted four separate times. Technically speaking, I had my first, second, third, and fourth Glance sessions, all within a ten-minute period! By the end of the call, our member knew exactly what needed to be done and where to go. His calming tone at the end of the session was affirmation that Glance was doing everything we hoped it would. He thanked me several times for being able to help him.

My initial impression of using Glance was incredibly positive, and I believe that it will serve as an extremely useful tool in providing the highest level of service and experience for our members. I'd like to note that, as Membership Services Representatives, we often focus on how we can positively impact the lives of our members. But in this circumstance, the member left an impact on me by giving me the nudge that I needed to try something new – and for that, I'm especially thankful.