We Are Champions
September 01, 2014 | Written by: Donna Masciovecchio, Membership Services Manager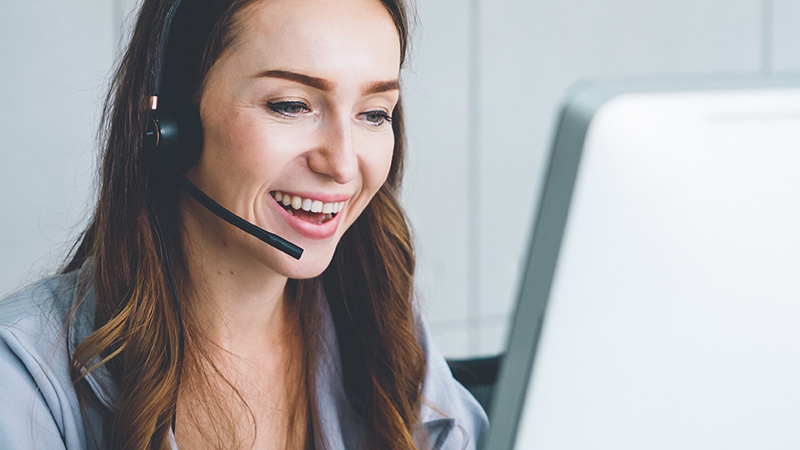 Here are more stories about how our Membership Services Representatives put our company's core values into practice each day as they work tirelessly to reduce our members' anxiety during one of the most stressful experiences of their lives.

Joanna Michaelson

Commitment/Service

One of our Membership Services Reps had a frustrated member on the line. The member had received a notice for the 2012 tax year and thought he had purchased a 2012 Audit Defense membership, but he could not log into the website to view his memberships and find out for sure. He was getting more and more frustrated, and finally the MSR transferred the member over to me after trying to help him for close to thirty minutes.

After letting the member vent for a few minutes, I explained what I was going to do to help him. I did a search for more accounts and found that he had purchased memberships for all years dating back to 2005 − except 2007 and 2012. I provided him with his account number and waited for him to log into his account. He viewed his memberships but didn't understand why he didn't see his 2012 Audit Defense membership.

I said I would do some research with Intuit and let him know the results. He asked that I leave a detailed message because he usually was in class during the day. Then I explained the letter evaluation process, just in case he did not have a 2012 membership, and offered to send an email with more details. He was so appreciative that I had taken the time to help him log in and explain the process.

He said that he was okay with purchasing the letter evaluation, but wanted to make sure that all efforts were made to locate the 2012 membership if he had in fact purchased one. He thanked me again for explaining the process and taking the time to help him log into the website; he was happy that I hadn't tried to get him off of the phone as fast as possible. He wanted assurances that I would not forget about him, and I let him know that I had already set a reminder to call him back the following day − whether or not I'd heard back from Inuit − just to let him know that I was still working on it. As it turned out, the member had not purchased the 2012 Audit Defense membership. As promised, I called and left a detailed message, and he did end up purchasing a letter evaluation in the end.

It was a stressful time for the member, and each step of the way I explained what I was going to do for him, and then I made good on my promises. This calmed him down every time.

Tina Barreiro

Empathy

Last year I was a champion by using Empathy to reassure our members that they won't have to face the IRS alone. I let them know that I understand and we are there to help. This year there have been an unusually high number of scammers trying to take advantage of our members and falsely threatening them with jail or deportation, so empathy has been of particular importance.

When I get one of these calls, even though I know it is probably a scam, I can't just tell the member that, but I make sure I let them know that I will get them to someone that can answer all their questions. I calm them down by letting them know that it is not common for the IRS to call and definitely not common that they would send an officer to arrest them. I make sure to explain that the IRS normally contacts people by mail and that they have a process that they follow and not to worry because everyone has the right to be represented.

At that point I usually hear a sigh of relief and know that I did what was right for the member. They feel better because they know we have experience and know that we will be there throughout the whole process. Here are one of our member's words from the survey: "Extremely professional and calming. Made me feel the situation was under control."

Brandi Reid

Strength of Character

I had a call in the call back queue for a member. I asked for her name when someone answered, and the member came on the line. The call disconnected after she said only a few words.

Since the call came from the automatic call back queue, I had no information about the person I spoke with. I went to Ezra, our Lead of the Day, and asked if there was any way he could retrieve her information so I could call her back. It took him a little while to research it, but after about twenty minutes he emailed me her info and I called her back. She was surprised and pleased that I had made the effort to find and contact her.

Knowledge: Never Stop Learning

Recently I completed a California Tax Education Council Qualifying Tax Education Course so that I can be more knowledgeable when speaking with our members.